The Duplication System for
Network Marketing Teams
Duplicate the Critical Business Building Activities to Drive Rapid Growth.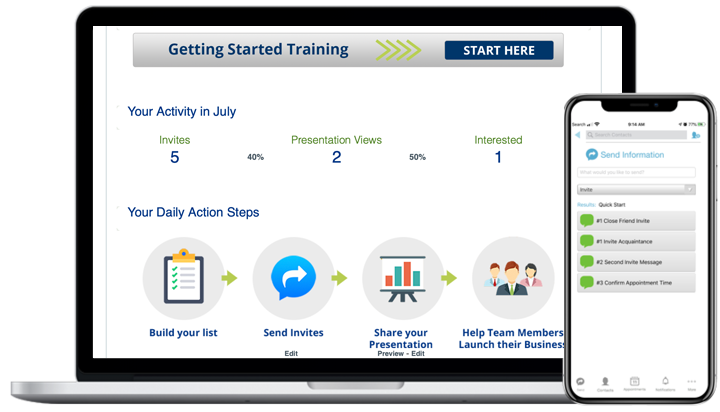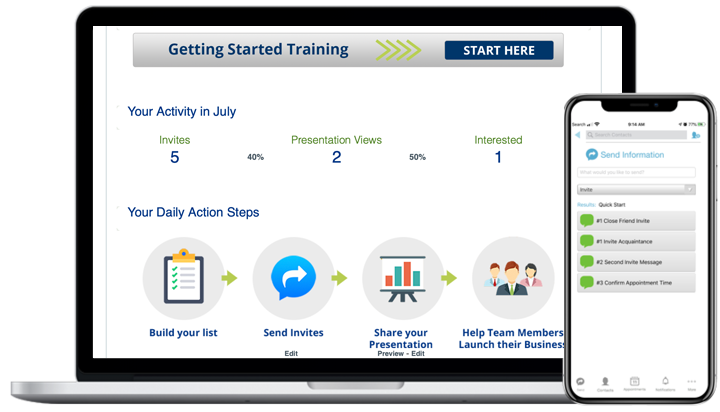 The Duplication System for
Network Marketing Teams
Duplicate the Critical Business Building Activities to Drive Rapid Growth.
 Guide Your Team to Repeatable Success.
with a simple, repeatable process at their fingertips.

More Approaches
Pre-written messages your team can send right from the app to make more approaches without fear or hesitation immediately after they join.

More Presentations
Using pre-loaded video presentations, your new partners simply need to follow the on screen steps to get the sale.

More Duplication
Provide new and existing members a clear path to their goals with included customizable e-learning software.
The critical business building activities
in the palm of your hand.
Approach contacts that are already on your phone
Easily sent pre-written text message invitations
Share your business presentation from your phone.

Get notified when contacts view key pages or start watching your presentation.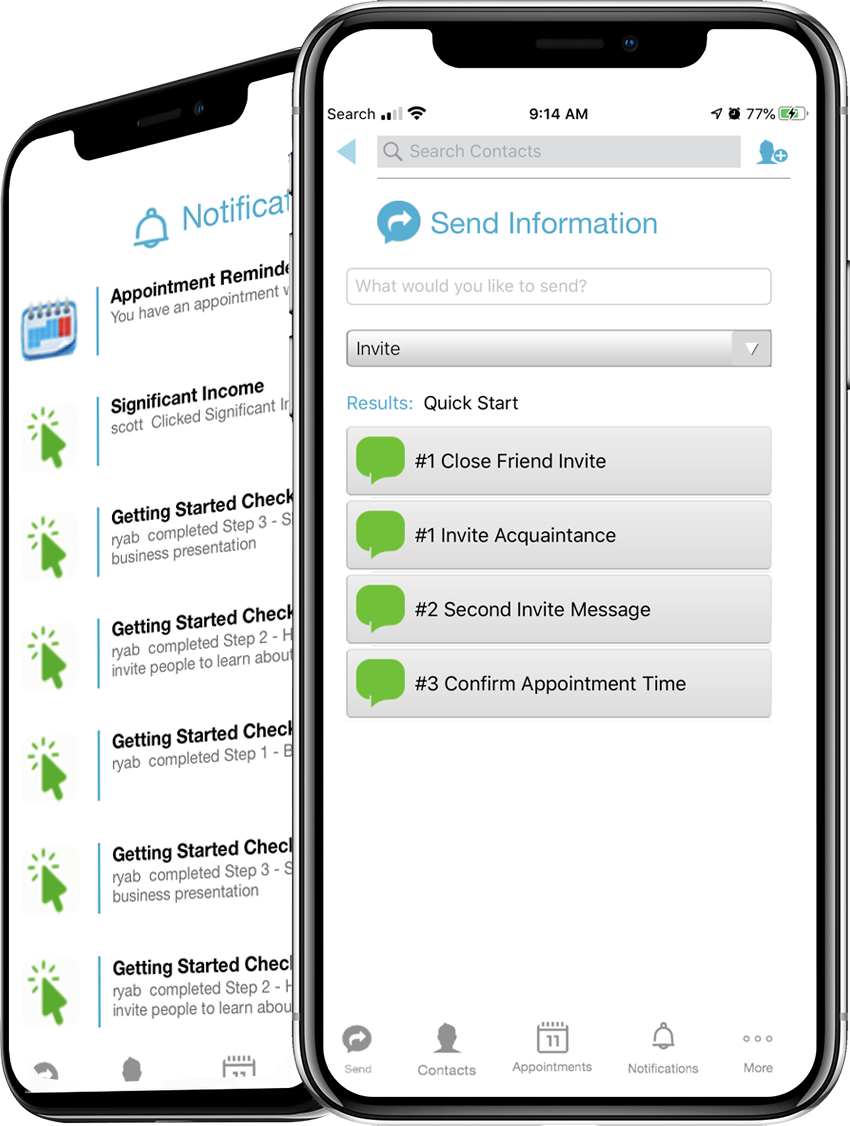 Measure Team Performance in Real Time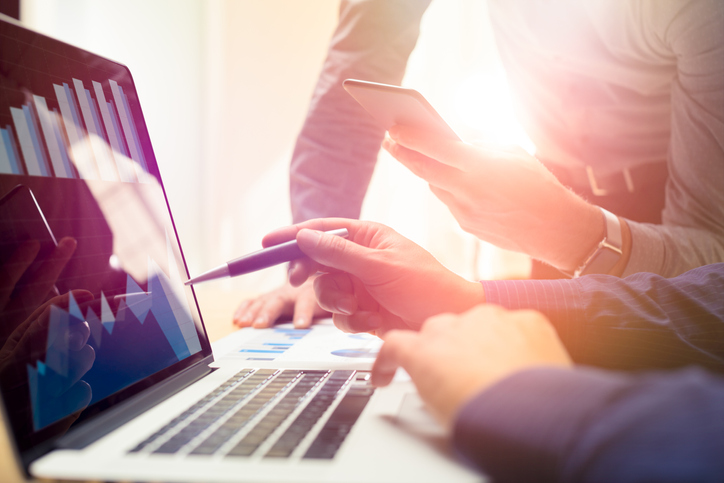 Insight into what critical activities your team is performing shows you where you can improve so you can lead your team with data backed decisions.
Measure Your Invitation, Presentation and Close Conversion Rates Across the Average and Each Team Member
Measure how much action each team member is taking compared to the average
Identify and Celebrate your Champions with Leaderboard Statistics 
How we Achieved 5x More Presentations
with 80%-90% Conversion
by Making a Simple Approach Easily Duplicatable.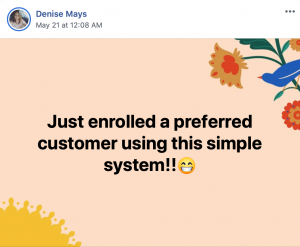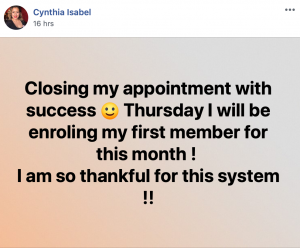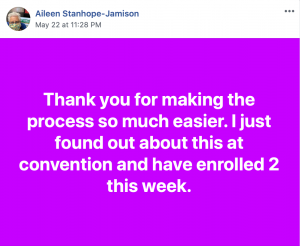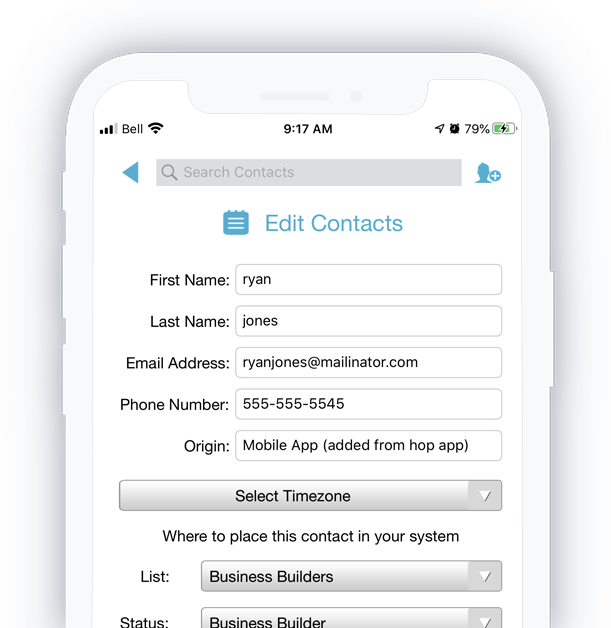 Get Your Team Started Today